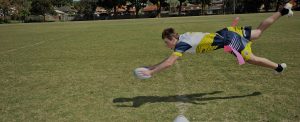 WELCOME TO
Sydney City Juniors
This website & page has been created for your convenience to get all the latest information & news regarding Sydney City Junior Oztag. Sydney Junior Oztag will regularly update this site regarding the draws, results, ladder, representative news & many other things that will take place throughout the year.
Juniors
Souther District Co-ordinator: Sivasaran Sooriakumar
Mobile: 0433 686 140
Email: siva@sydneyoztag.com.au
Registration Details:
Registration Dates: 13th and 20th  October Wentworth Park 4-6pm
Any issues please contact Sivasaran on the above number 
Next Competition Starting:
DAY / DATE
DIVISIONS
TIMES (PM)
Tuesday 3

/11/20

Boys / Girl's / Mixed          Under 6's – Under 17's

4:30 /5:05/5:40/6:15
Venue: Federal Park Annandale
Competition Details:
Competition Length: 10 Weeks incl. finals 
Competition Cost: $100 Inclusive (rego+playing shorts)
ACTIVE VOUCHER KIDS ACCEPTED 
Referee's Wanted:
Each season we are always looking for new referee's to join our sport. Without them we would have to knock back teams so if you're interested in becoming a referee then please contact Sivasaran Sooriakumar on the number above about how to get involved.
Training is provide & the position of being a referee is paid per game.
Thank You
Sivasaran Sooriakumar 0433 686 140